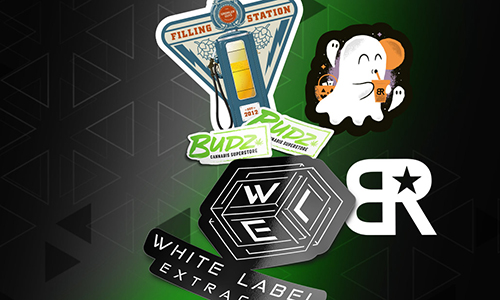 Promotional & Branding Stickers
We can produce custom stickers and decals fast and affordable. Our outdoor durable, cut to shape stickers are going to help your brand stick around. Available in many finishes such as Matte, Gloss, Metallic, Foil, and reflective we can get a sticker that works best for your idea.
Custom Stickers
Custom Shapes, Vibrant Colors, Outdoor Durable, Waterproof adhesive!
Give your business fans a way to share their love for your product with custom stickers. The brand you have designed for your business is as valuable as the unique product. Let's take a look at some of the many ways you can use custom stickers to make sure your business is represented well with your clients.
150 Custom Stickers start at under $90
I absolutely love the die cut stickers! Thank you!
Sign dude has done a wonderful job on all my shirts, hoodies, stickers, signs ect.
We at the City of Phoenix are very pleased with the decals we received. Thank you for a great experience and we look forward to working with you in the future.
Hard Hat Decals for Andersen Construction and RRMC
Jim
2021-03-05T02:37:01+00:00