CELEBRATING

3O YEARS

OF DESIGN THRU DELIVERY! 1993-2023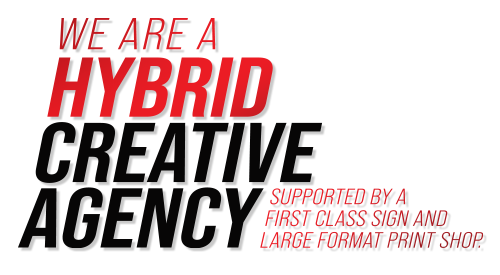 THE SIGN DUDE  HAS BECOME KNOWN AS SOUTHERN OREGON'S PREMIER SIGN AND PRINT SHOP FOR BUSINESSES.

THAT'S BECAUSE WE'RE DIFFERENT IN ALMOST EVERY WAY.
WE DESIGN.  WE FABRICATE.  WE PRINT.  WE ENGINEER.  WE INSTALL.  WE MANAGE.  WE SHIP.
WE DO IT ALL.
We do whatever it takes to make sure every single job goes as smoothly as possible, from design and production to finishing and shipping. However, our commitment goes far beyond, including developing strategies, design tools and automation systems to further cut costs and ensure brand consistency.
We are not just a sticker shop. We are not simply a Creative Design Agency. We are not only a t-shirt printer. And we are not another neighborhood Sign Shop.
We are the consistent choice for our clients to oversee various aspects of their marketing efforts, all from one vendor they trust.
Experience our WOW customer service and ultimate quality printing Southern Oregon has come to expect from us.
CREATIVE + DESIGN + LOGO'S
INTERIOR BRANDED ENVIROMENTS
MENU BOARDS & DIGITAL SIGNS
Let us show off all of the hard work our team puts out and the final products from some of our recent collaborations. This is just a small sample of what we can do.
NV Behavioral Health Services Logo
Emma Sanders
2023-11-18T00:51:44+00:00