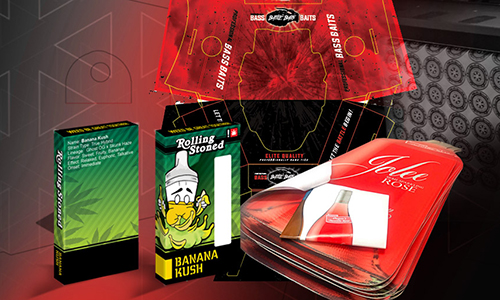 Custom Packaging
Great packaging design is key to differentiating your brand, attracting new customers, and building a passionate fanbase. With our design and printing expertise, The Sign Dude will help you find the best way to show off your product through custom branded packaging. Our team is experienced at creating unique packaging solutions with exceptional design and functionality. From concept to production, The Sign Dude will guide you through the entire packaging process for a seamless experience. Whether you need a one-off prototype, a complex custom job, or a large quantity run, we can make your packaging project a success from Design thru Delivery.
Design That Captures Your Brand
We bring the right materials & equipment right here in Southern Oregon
The design of your custom packaging can add perceived value to your product. Just think about unboxing an Apple product or similarly well-designed package. The care put into the package design alone tells a story about the brand and builds credibility for the product. You want the same to be true for your packaging.
Rooted in Southern Oregon we have a lot of experience creating packaging for leading Coffee, Wine, CBD and Essential Oil brands.
The Sign Dude  is an innovator that is always looking for ways to use new materials in ways to create custom packaging solutions for food, beverage, beauty, health, CBD and many other markets.
Can't think of anything. Rogue Design Group's projects have been unique, outside-the-box. The Sign Dude's team is knowledgeable and efficient from estimate to delivery.
Susan and The Sign Dude gang do awesome work! 
Jim & team are fantastic, our packaging for Dutch Bros. Coffee at Home turned out perfect!