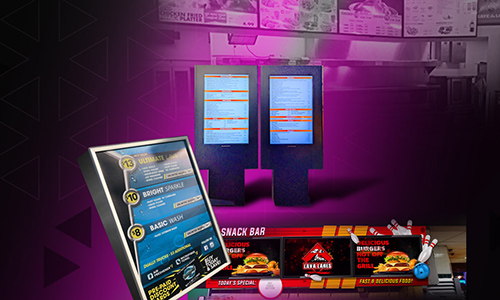 Interior & Exterior Digital Signage
High-Impact digital displays perfect for business signage, school communications and church messaging. The Sign Dude offers digital signage solutions for both inside and outside your business that gives you permanent visibility with infinitely flexible messaging easily tailored to your specific offer, the time, the day, or any combination you choose.
Offering LED signs that get results, and are reliable for years to come!
A quality outdoor LED sign gets results like no other form of advertising can. Whatever your industry, your company signage is a landmark to the tens of thousands of people who live near you and those that pass by every single day. Let us show you how to target this critical audience of potential customers with bright, dynamic, eye-catching messaging that makes the impact you need to grow.
In the world of electronic signs, The Sign Dude has partnered with ThinkSIGN, a USA manufacturer in Louisville, KY. With such an important investment, you need a sign with state-of-the-art engineering to endure temperature extremes, hold up against the elements, and just keep working day in and day out to communicate the messages most important to your organization. Every detail in a ThinkSIGN is designed to meet this standard and exceed expectations. The Sign Dude is qualified and experienced in installing and servicing digital signs from multiple manufacturers.
Content is king when it comes to digital signs, and The Sign Dude can help. Your sign will be connected through a 5G cellular signal, allowing you 24-hour a day access, as well as if you desire, our creative team as well. We can assist you in scheduling and creating beautiful content that utilizes your screen and gets attention.
Design thru Delivery we are here to help. Obtaining permits, specifying the ideal sign, demoing pixel resolutions on-site and handling any service issues should they arise.  Choose The Sign Dude for a long-term partner on your digital signs.
Leasing & Financing Options available, contact a Sign Dude account reprehensive for details.
Susan and everyone over there has been great to us, and the crews are very professional, do great work and on time. Our sign is stunning.
Digital Sign in our tunnel has been going for over two years without a hick-up.
10mm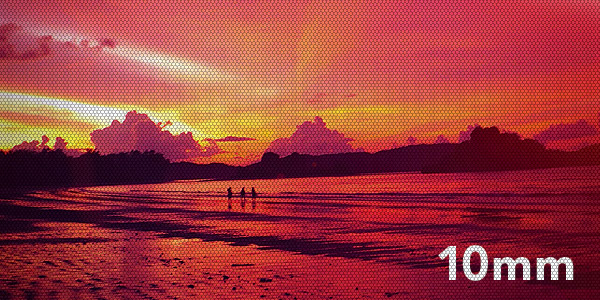 Pixel Pitch:                                      10mm
Pixel Configuration:                       SMD 3 in 1
Character Height:                          3.1" and Higher
Module Dimensions (H x W):       12.6" x 12.6"
Matrix Configuration:                    32 x 32 pixels
LED Lifetime:                                 100,000 hours
Color Capability:                            68 Billion
Viewing Angle:                              140° H x 140° V
Media Format:                               Video, picture, text
Brightness:                                     9,000 NITS
Power:                                            120-volt single phase 60Hz
Communications Options:           RF, Broadband, Wireless
16mm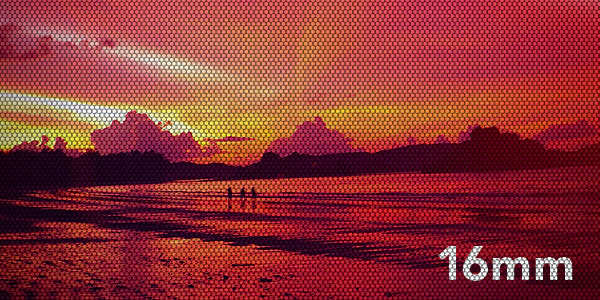 Pixel Pitch:                                      16mm
Pixel Configuration:                       True Pixel, 1R, 1G, 1B
Character Height:                          5" or larger
Module Dimensions (H x W):        12.6" x 12.6"
Matrix Configuration:                    20 x 20 pixels
LED Lifetime:                                 100,000 hours
Color Capability:                            68 Billion
Viewing Angle:                              140° H x 70° V
Media Format:                               Video, picture, text
Brightness:                                     10,000 NITS
Power:                                            120-volt single phase 60Hz
Communications Options:           RF, Broadband, Wireless
20mm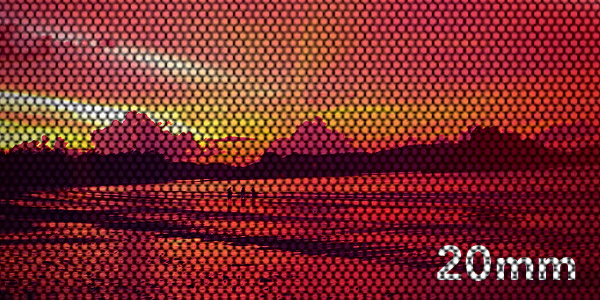 Pixel Pitch:                                      20mm
Pixel Configuration:                       True Pixel, 1R, 1G, 1B
Character Height:                          5.5" and Higher
Module Dimensions (H x W):       1' .5" x 1' .5"​
Matrix Configuration:                    16 x 16 pixels​
LED Lifetime:                                 100,000 hours
Color Capability:                            68 Billion
Viewing Angle:                              140° H x 70° V
Media Format:                               Video, picture, text
Brightness:                                     10,000 NITS
Power:                                            120-volt single phase 60Hz
Communications Options:           RF, Broadband, Wireless
Mc Donalds Menu Installations
Jim
2021-02-22T18:31:21+00:00
Days Creek EMC Electronic Message Sign
Jim
2021-02-22T18:31:49+00:00
Scoreboard Sponsor Sign
Jim
2021-02-22T22:36:45+00:00