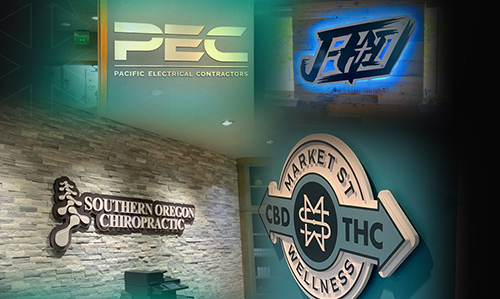 Experiential & Branded Interior Design
Every time someone walks through, touches and interacts with your space, you have an opportunity to create a lasting impression. Experiential Interior Design takes conventional interior design concepts such as color and lighting and pairs them with elements like multi-layered wall coverings, ceiling and flooring effects, and non-traditional materials created by The Sign Dude just for you. Through Experiential Interior Design, you can tailor the way that your customers, clients and employees engage with your environment.
Enhance your workspace while motivating sales, inspiring trust, and elevating your brand. The Sign Dude combines custom tailored design, large-format and specialty printing techniques, and expert installation to transform your interior into a completely immersive experience.
Our Experiential Interior Design services
The Sign Dude approaches every Experiential Interior Design project with a focus on turning the overall environment into brand touchpoint.
Graphic Design and Consulting Services
Site Planning
Directional and Wayfinding Signs
3-D Focal Walls
Retractable Banners and Wall Banners
Wall Wraps and Ceiling Graphics
Dimensional CNC cut Logo and Messaging
Graphic Floors
Custom Wallpaper
Large-Format Canvas Printing
Specialty Capabilities—Metal, Plastic, Plexiglass and More
Expert Installation and Maintenance
Micah was wonderful during install went above and beyond for me! And Susan made my vision come to life! I will continue to do business with them! Thank you all!