Since its founding as a simple "sticker shop" in 1993, The Sign Dude has grown into a full-service agency, driven forward by world-class creatives and producers.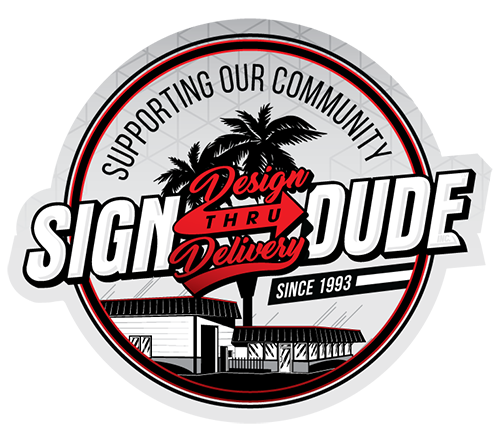 Fueled by a desire to combine their skill sets into a new way of executing signage, Brian and Jim set sail on a mission of re-inventing The Sign Dude in 2016. Both had decades of experience in the marketing, signage, and design world, but in entirely opposite trenches.
Hailing from the signage and traditional print shop side, Brian had weathered many storms building The Sign Dude up for over 30  years. Steeped in creative chaos, as well as marketing and operational tenure in running billion dollar organizational teams and bootstrapped startups, Jim brought a hustle and denial of traditional boundaries.
After working together for about 3 days, Brian went home and passed the captain's hat over to Jim. Jim has sought out the best of the best to join the leadership of The Sign Dude, all sharing the same vision of creating a unique model of a hybrid creative agency /  print shop. Since 2016, the business has seen exponential growth. Led by a team of innovative thinkers and doers, The Sign Dude has partnered with brands across the nation from brand development through long term marketing solutions.
"We want to be more creative and service oriented than your average print shop, yet more technical and real-life application focused than your average creative agency. Our goal is to raise the average, by being fun to work with for marketing and business professionals, and providing WOW from design thru delivery."
–  COO, Jim DeBoer
Seek every opportunity to provide
WOW moments throughout each project.
We are a hybrid creative agency /  print shop that delivers visual products through service. Our goal is to meet the quality needs and work within the budget of our business partners. We understand we are selling a service to our clients, not a product, and want to work with clients that have fun, and enjoy going above and beyond in their marketing.