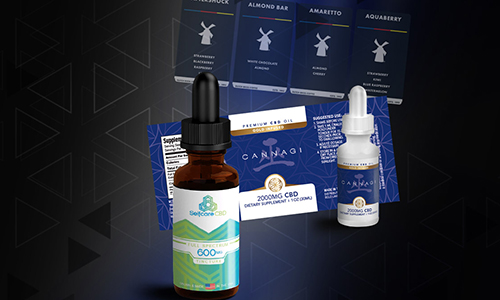 Need Custom Labels? We Got You Covered.
Labels are more than ink and material – they have the power to differentiate your brand, make your product more appealing, or improve your operation's efficiency and accuracy.
The Sign Dude offers label design and printing services with a wide selection of materials to ensure your labels achieve your project's goal. With our digital printing capabilities, your sheet or roll labels will always have crisp graphics and vibrant colors that will give your products, marketing materials, and any other item you're labelling a professional appearance.
We can help Design a Unique Label
A key step on the path to customer loyalty is brand recognition. More than just a good product or service, customers need to consistently be reminded of the brand to make a lasting connection that influences their habits as consumers.
Whether you're looking to sell a high-end product or simply want to add a finish with wow-factor, The Sign Dude labels are the way forward. Our  stylish designs are guaranteed to catch the eye of any keen consumer as they browse the shelves.
In recent years, especially, top market contenders have been making the most of this glamorous labelling options.
Whether you're selling stand-alone or competing in large stores, our label solutions could be just the thing to see your sales soaring.
I have recently worked with Edward for my labels. I appreciate that he responds quickly to my e-mails.
Labels are perfect, you are all always helpful, timely, etc.
Medford School District Cleaning Product Labels
Lacey Van Zandt
2021-03-01T21:12:38+00:00