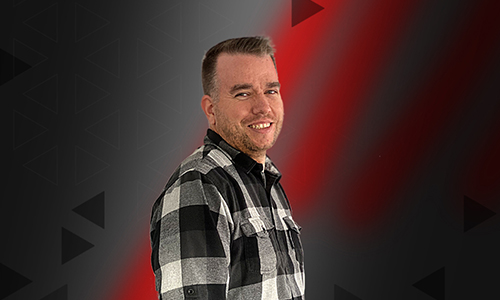 Justin Callahan
Justin's career with The Sign Dude began in 2007, when he joined the company as one of its six employees. At that time, he assumed multiple roles, including sales, production, printing, and installations. Over the years, Justin proved to be a valuable asset to the team, demonstrating his exceptional work ethic and leadership potential. As a result, he was promoted to the role of Shop Manager in 2014, taking on the responsibility of managing the company's major accounts.
During his time as Shop Manager, Justin collaborated with the Leadership Team on several large-scale projects. This collaboration proved to be fruitful, as it gave Justin the opportunity to showcase his managerial skills and cultivate a strong working relationship with others at The Sign Dude.
With Justin's hard work and dedication, the business grew substantially. In recognition of his contributions, he was promoted to the position of Sales & Service Manager. In this role, Justin oversees the company's sales operations, ensuring that clients receive the highest quality service. Through his unwavering commitment to excellence, Justin has become an integral part of The Sign Dude's success, embodying the spirit of innovation and leadership that characterizes the company's culture.
Contact Justin Callahan
Sales & Service Manager
As I support each of our other teams and ensure our customers are provided with WOW moments throughout each project, this team is only working with national partners. If you need assistance with finding the right team, or have any additional questions feel free to reach out, we are still here to assist you. 
Teamwork
makes the
Dream Work!
We work together on your project as a dedicated team. Putting our unique skills to work for you. Your Account Executive is your go-to through each project, while supporting them your Project Coordinator works between each of our internal departments to make sure your project is on-time and meets your needs.
The Sign Dude team amazes us everyday. We appreciate the teamwork and 20+ year partnership. We could not do what we do without the support of your team. Nothing to improve on at this time. Keep it up!
Honestly, I don't have anything negative to say. Britney Croslow responded very quickly to every email. She also sent a few examples of what we were looking for. After I picked up the order, she did a follow up email just to make sure everything was as expected. I thought that was a really nice touch.
I really appreciate Jim's prompt, professional, thorough service. Thank you!
I honestly can't think of anything. Britney was a pleasure to work with and was very responsive. The signs for our graduating students are beautiful!
Jim was more than helpful. He asked me to come in, took all of my contact information and took my order. He had it complete in a timely manner and provided me with more than I asked for.