Thank you again for partnering with The Sign Dude and taking the time to fill out our survey. Your feedback will help us continue to grow and provide WOW moments with each interaction.  If we  have any additional questions based on your feedback a manager may reach out to you in the next few days.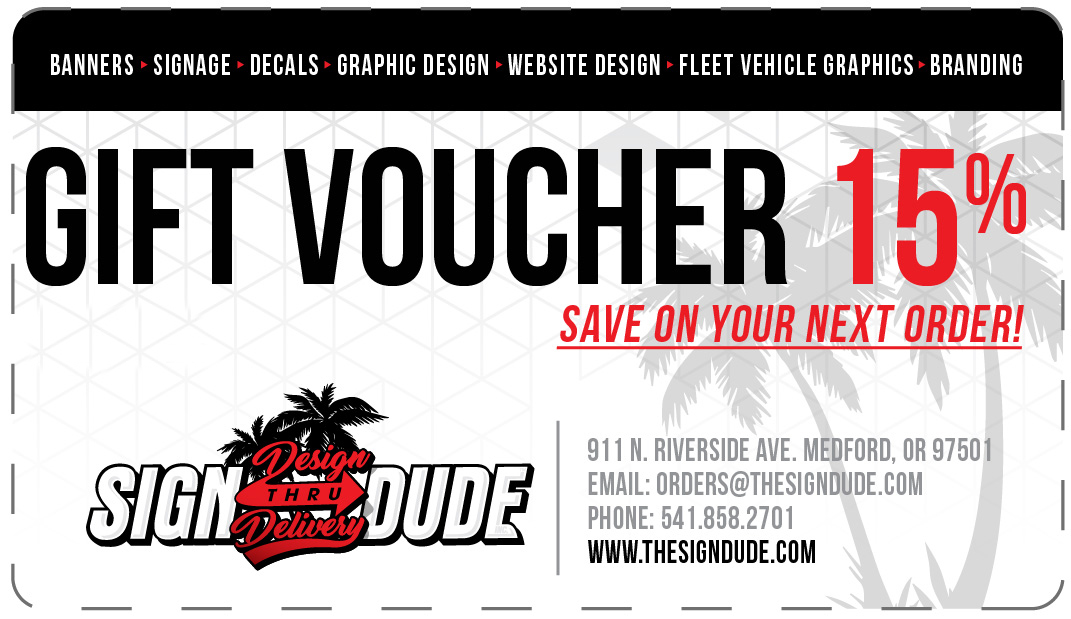 Share your coupon code with us when placing your next order to receive 15% off.
As always some exclusions apply. We have tried to make it as easy to understand as possible, and didn't even change the font size.
Not valid on shirt and textile printing.
Not vaild with any other discounts.
Not valid on shipping or installation fees.
Not valid on permits or media placement fees.
Other than that, let's work on some projects together, and save you a little money!
EXPIRES: [wbcr_php_snippet id="3072″]