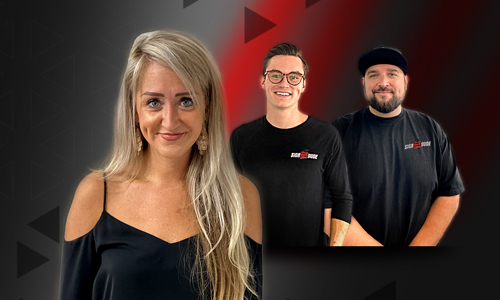 Team Lindsay Riggs
Lindsay joined The Sign Dude team 3 years ago, coming from a world of customer service and business marketing. She excels at communications and has a strong team of project coordinators, allowing their team to focus on complex, large scale projects. They love helping businesses rebrand, from logo creation, vehicle wraps and building signage, but still work on every type of project that comes in the shop.
Justin has been with The Sign Dude for 14 solid years. He's worn many hats, from management to sales, production, operating large format printers, graphic design and graphic installs. He's found his niche as a Senior Project Coordinator, putting his combined skills together to plan a client's project from fabrication to installation, ensuring everything goes smoothly.
Ryan has been …
Contact Lindsay Riggs
Senior Account Executive
Phone & SMS: 541.930.8371
Email: lindsay@thesigndude.com
Address: 911 N. Riverside, Medford OR
Project Coordinator: Jacob Goodall
Team Designer: Ryan Welch
Teamwork
makes the
Dream Work!
We work together on your project as a dedicated team. Putting our unique skills to work for you. Your Account Executive is your go-to through each project, while supporting them your Project Coordinator works between each of our internal departments to make sure your project is on-time and meets your needs.
Lindsay was awesome to work with. Not enough positive words to describe her (service), but know that her help was greatly appreciated, especially during such a stressful period
Justin is the best and an absolute pleasure to work with.
All good, we appreciate Curt and his team, time after time, he goes above and beyond what our expectations are!
Justin and Lindsay are awesome!!! Great customer service and got everything done quick!!!
Truth! From start to finish, Lindsay was a joy to work with and your delivery guy was attentive and friendly, and listened to everything I had to say. Great team!!!