Some of the people you'll work with at The Sign Dude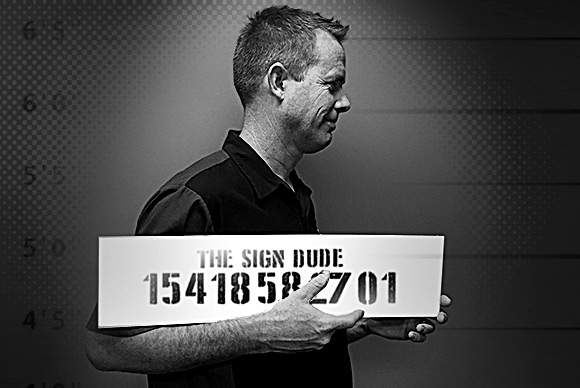 As a business-driven, entrepreneurial-minded marketer I bring an extensive background in brand development, marketing, and customer experience to the table as I meet with clients and help them create print and in-store campaigns. My passion is helping small businesses reach the next level. Since joining The Sign Dude in March 2016, I've leveraged my strategic, hands-on approach to business to propel company growth. Previously I've worked as the Vice-President at Rogue Credit Union, a $1.2 billion dollar credit union as well as held senior management positions at several start-ups in the marketing and themed environment industry.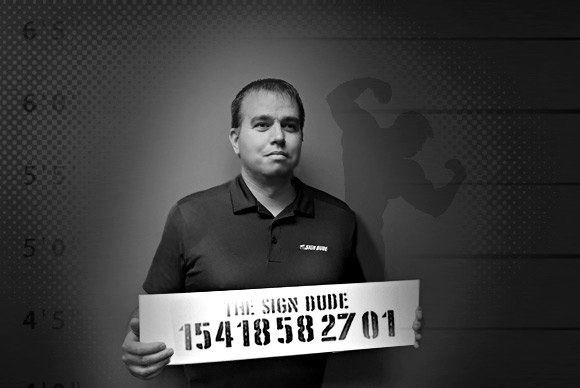 As our Senior Account Manager, I bring over a decade of experience in the sign industry to each of my client's projects. I work with my clients from the creative design stage, to in-house printing and finishing to fulfillment. What I enjoy most is doing a complete rebranding for a company whether it is an office building or a full-scale fuel station, breathing new life into a design is an incredible opportunity.
I have worked my way up from running digital presses at The Sign Dude, to now working with large accounts, being an effective listener to the needs of clients, I offer a dynamic combination of skills with a unique balance of design, visual merchandising and shopper marketing expertise to solve challenges in-store.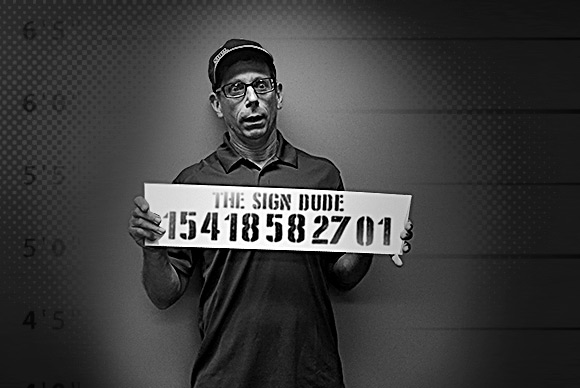 I started drawing as a kid and never stopped. In high school I started as a professional cartoonist, contributing to a Southern California motocross newspaper, and then becoming editor of a national MX magazine. After that I graduated with a BA in Studio Art from UCSB, Still cartooning, and also promoting mountain bike races, I had T-shirts done with my designs on them. There's where I was introduced to screen printing as a career that I have been involved in for over thirty years. I still enjoy doing graphic design and helping my clients realize their visual projects. My favorite job recently was seeing my full-color cartoons over 6′ tall on the side of a semi truck – all starting from a pencil sketch on a piece of paper.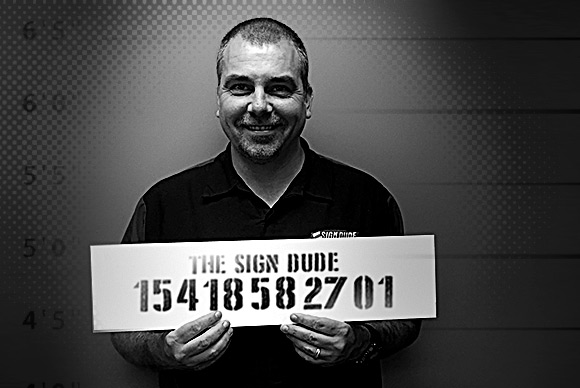 I have been working at the Sign Dude since October of 2015. The part of the job that I enjoy the most is helping local businesses expand their marketing footprint with the various tools that we have at our disposal. The Sign Dude is the only place in the valley where a business can get a professional quality logo created, a website made, a car wrapped, shirts, signs, and stickers printed. I'm ready to help you grow, let's work together!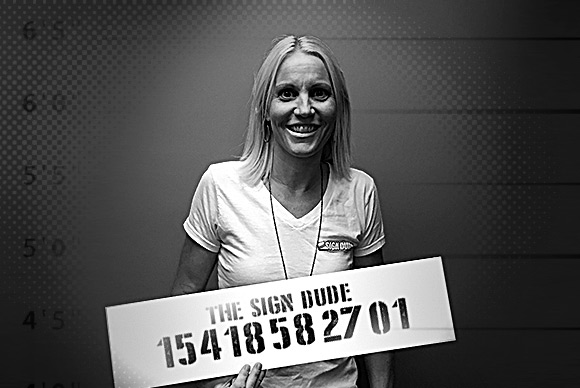 Being a people person, I thought – Sales! YES! That's it!!
I started my sales career with restaurant sales and then continued into B2B Sales in the printing industry, where I found a home that suited my desire to work within a creative team atmosphere.
I love being able to help people create projects and always try to exceed customers expectations. I really enjoy the design and creative process of my job. I have 3 awesome boys and love to take them camping or just exploring the outdoors. Ready to take your branding forward, let's get going! I'll help manage your project from a mere thought to a vision, to the creative splash that sets you apart from the competition. God bless.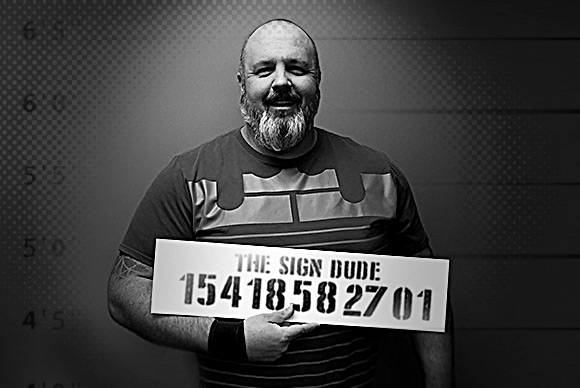 I have a passion for creatively pushing my design and development skills to the edge.
With a wide skill set – including print, web, and illustration – I am the Swiss Army knife of the design center. Aside from dedication to my work, I try to bring as much fun to the workplace as I can, in the form or "rockstar aided" craziness!
Come and sit down in my "art cave" and experience what my more than 20 years of professional design experience with companies like Nike, Harry & David and Rogue Credit Union, can do for your business and your vision for the future.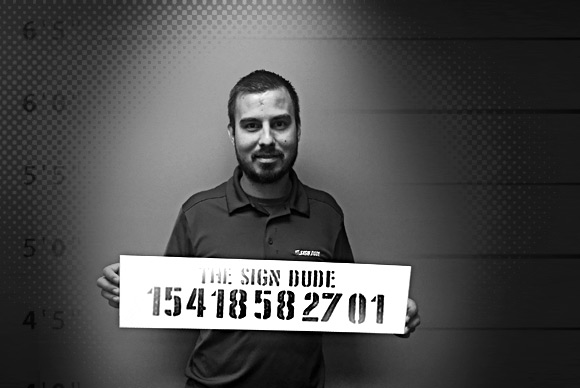 In 2010, Anthony Ibarra began his career at The Sign Dude with little familiarity of the business but with his unwavering determination and The Sign Dude's promotion of learning, Anthony quickly advanced. He has worked in every aspect of the business, from production, installation, and sales, to printer operation and maintenance. Now a manager, Anthony continues The Sign Dude tradition of fostering an educational environment, promoting internal growth and improvement both personally and professionally. His personal occupations include recreational activities that allow him to enjoy all that Oregon has to offer including hiking, swimming, kayaking, and more.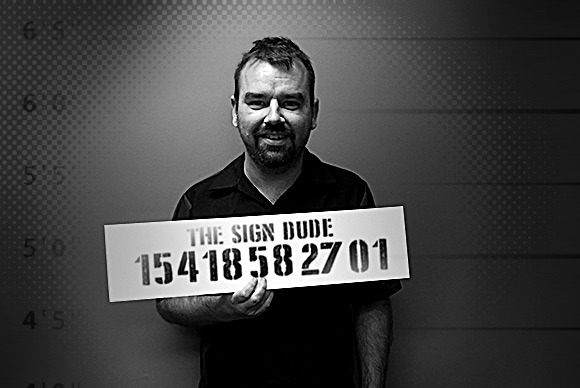 Hello, I'm here in the Pre-press department. Helping make sure your project goes out the
door correctly and on time. I enjoy working on are different types of projects. The variety of projects keeps things fun and exciting. I have been at The Sign Dude for over ten years and have had the opportunity to grow as a printer, a wrap installer and now I bring my knowledge of the entire process to review your files before they go off to print.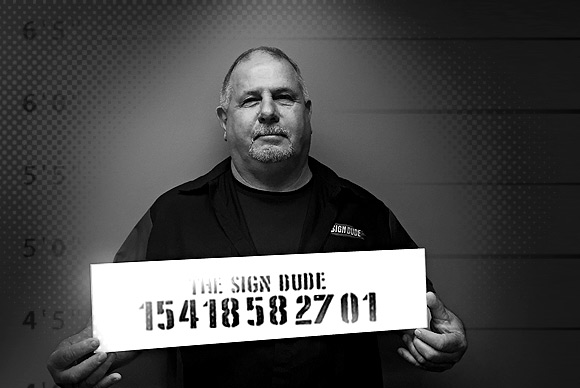 Ron Wigley
Shipping & Delivery
Stickers, I love them. What we can do to a car is really cool and when we wrap a building, oh buddy does that get the heads turning. I am not just the delivery guy, I fight for every project to leave on time and leave safely. I keep an eye on when things are due and make sure we are on track to deliver every project on time. I'll drive it anywhere it has to go, and stay up all night if that's what it takes to make sure your sticker or menu arrives on time! The only thing that gets between me and making sure your job arrives on time is a serving of some good biscuits and gravy.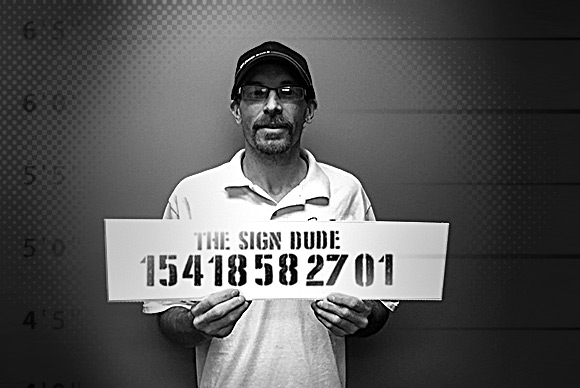 I'm a detail-oriented installer who can't move on unless it's perfect. The end complete transformation is the most gratifying, the look on customers faces when they see the finished vehicle is priceless. You may have seen a few 53′ Oregon Ducks semi-trailers on I-5. I personally wrapped all three for Timber Products Trucking and Phil Knight himself. One of the trailers is actually used to haul all of the Ducks football gear to every single away game……pretty cool huh. In my free time, I enjoy drifting my car (fully wrapped), riding dirt bikes, hanging with my family and long walks on the beach of course.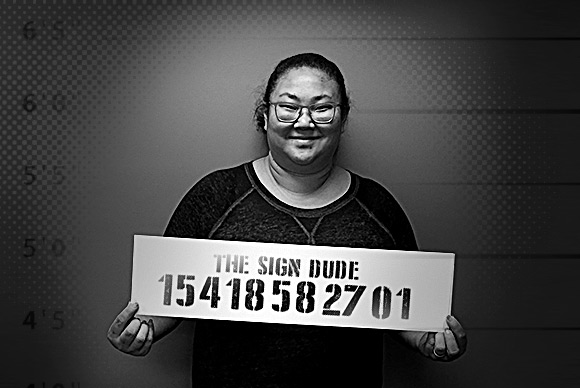 I can speak 2 languages (Korean and English). Raised in Georgia. I'm a "Southern Bell", and I have the southern twang to prove it, Y'all. I'm married to a wonderful man, and life is GOOD! My job at The Sign Dude is a printer. I get the fun job of printing all the pieces and then watch it come to life. But, I would have to say, the thing I like best about my job is…I love the TEAM atmosphere and the fast pace in which everyone moves to get the job done. It makes the time fly, you know what they say, "time flys, when you're having fun".
My favorite thing so far has to be working with the HP UV Printer, actually being able to use one daily is pretty Awesome.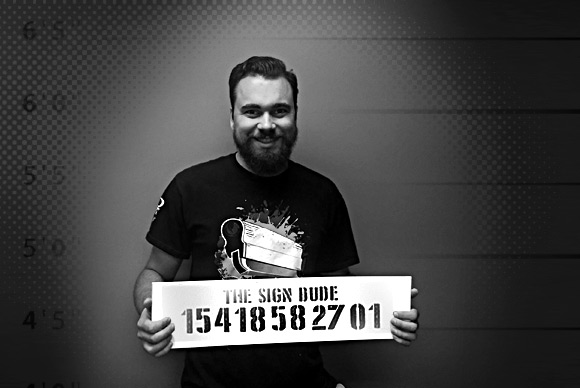 Ethan Leonard
Production Lead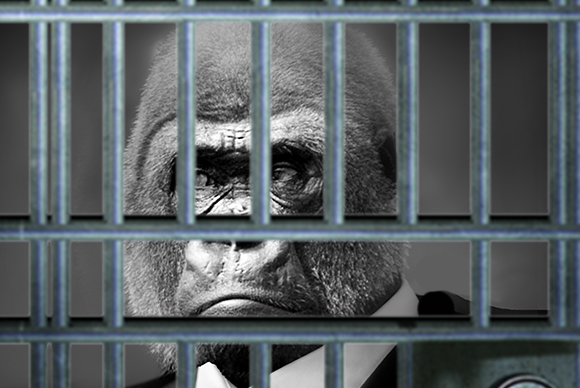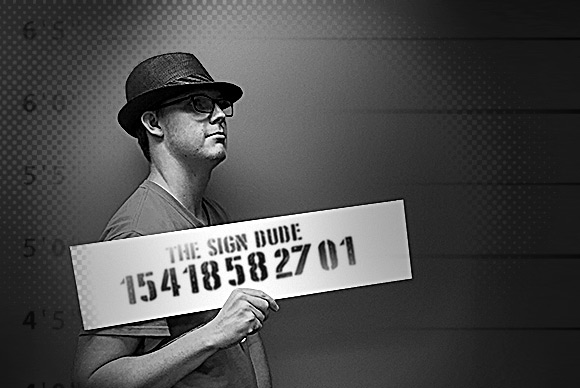 Donovan Holmback
Print / Production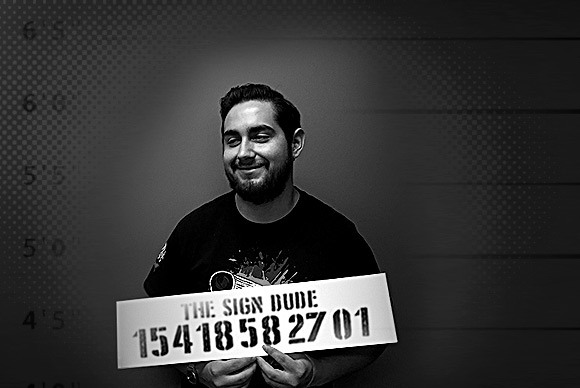 Jonny Lines
Installation Technician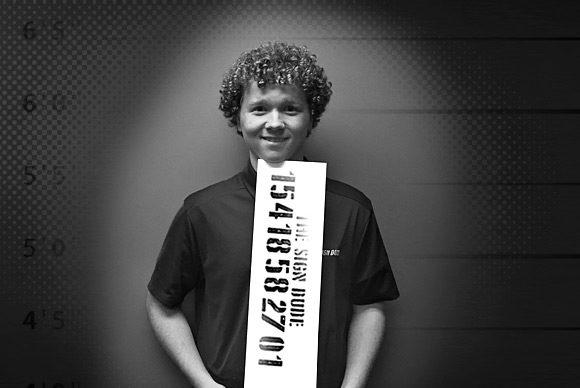 Gary Woods
Print / Production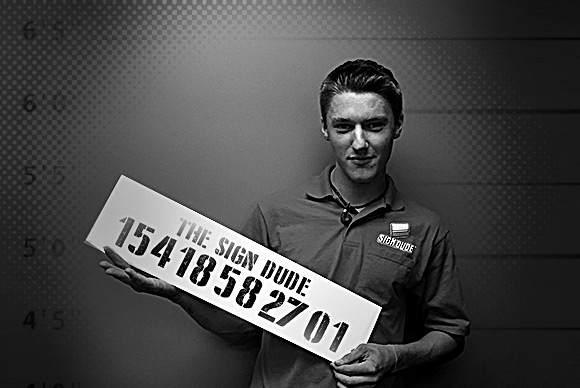 Kaleb Crusos
Print / Production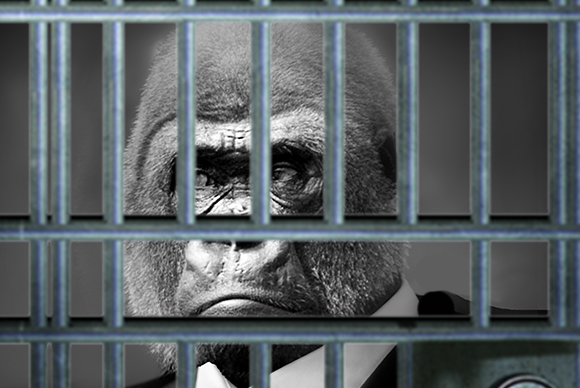 No one and we mean NO ONE can weed stickers quite like Scott. Scott has single handily weeded several million stickers for clients and loves every minute of it. He has weeded so many stickers, he didn't even stop to write his own profile. Scott is a High School football coach for Ashland High School and all around rockstar of a guy!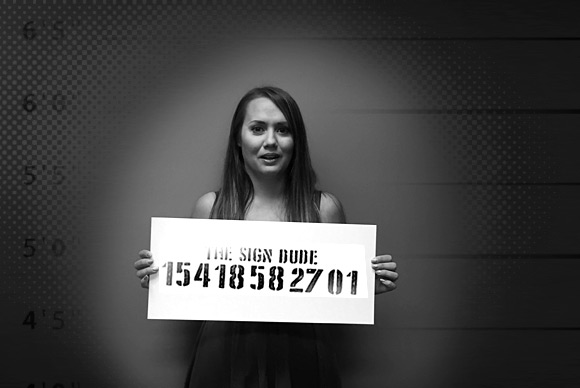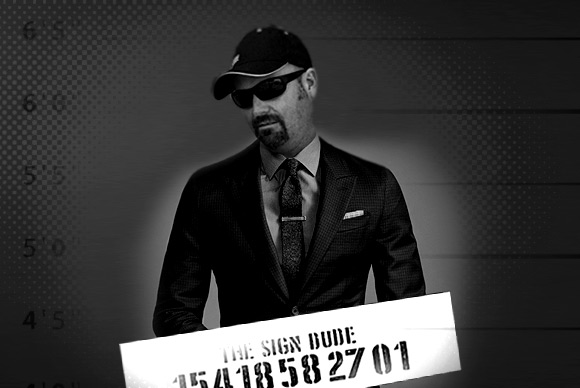 I started the Sign Dude in 1993 out of my dad's garage. Building up from a single plotter, and a class at Rogue Community College in graphic design The Sign Dude has grown to what it is today. I enjoy always pushing the envelope in equipment and capabilities, finding the newest technology to bring to our customers. I have been the first in our market to bring Digital Printing, Direct to Garment, sublimation printing and UV flatbed printing and I spend my time watching for the next tool. If I'm not at the shop, which is often, I am on a snowmobile or jet-ski enjoying the great NW.